Screened in Porch
Serving the Conroe and Greater Houston area
Are you trying to add curb appeal to your home? An easy way to do so is to improve an open outdoor space with a screened-in porch.
Outdoor spaces are fantastic, but what about those bugs? A screened-in porch preserves the authentic feel of a porch without letting the pests ruin your day. The Screened-in porch may be attached to any outdoor area or used to enclose an existing porch or patio. Are you sick of constantly sweeping the leaves, grass, and bugs out of your outdoor space? Screening your porch can help keep the yard debris from littering your floor and getting into your home.
Concerned with the cost? Are you still determining which sort of porch screened is best for you? This decision can be difficult, particularly if you're not sure how much to invest in the project. Screen rooms are the most accessible sunroom options available, and construction periods for this form of the sunroom are shorter than others. Down the lane, if you decide you want a glass enclosure that provides more security or more utility, there's no question! A Conroe Patio Covers screened-in porch can easily be transformed into a three-season space to expand its seasons of use.
We recognize that adding a porch enclosure to your home is a big investment; that's why it's essential to choose the right company to provide the best value. At Conroe Patio Covers, we customize your room to suit your wants, tastes, and budget. Our production and construction teams are highly qualified to ensure that your addition lasts for a lifetime. We also guarantee and deliver the materials, giving you peace of mind for your order.
Click to call (936) 249-1665
Conroe Screened In Porch

What is a screened-in porch? A screened porch is the perfect way to expand your living room and enjoy your outdoor space without having to worry about being exposed to outside nuisances such as bugs. The screened-in porch provides practical protection against rain and sun exposure but also encourages you to relax outside while you drink in the new feeling of open air.
Screened-in porches will maximize the beauty of your home as long as you take the right design measures to make it stunning and comfortable. As you design this place, intend to blend it with the rest of your house. There's nothing worse than an enhancement that looks like an enhancement.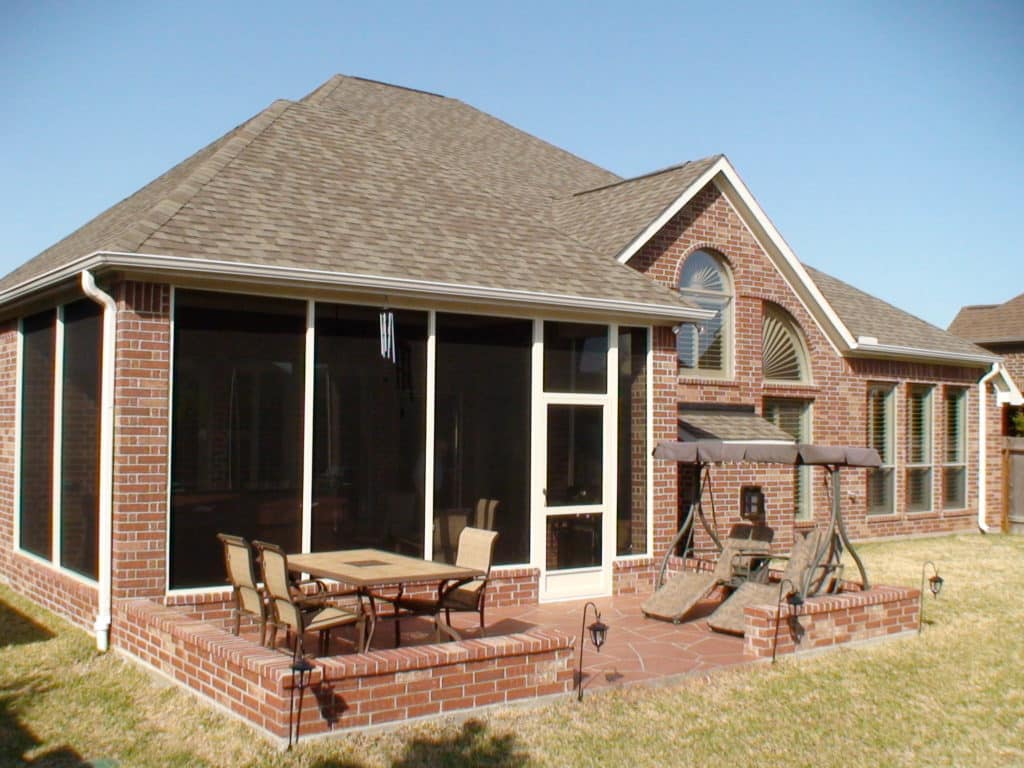 Screened on the porch is an important part of your home that not only enhances the value of your home but can also be built to blend seamlessly with the rest of your house. It's a spacious room that can be furnished with a seating and dining area, making it a perfect place to have fun, relax or play outdoor games. You can also convert screened in porch to a sunroom.
Create ventilation by adding ceiling ventilators. Add trim job, sturdy hardwood floors, or new storm doors. In any case, make your own place. If you don't make it easy as you see fit, space is going to waste. If possible, make your outdoor experience as comfortable as possible.
Click to call (936) 249-1665
Screened in Porch Conroe TX

Screen Rooms and Patio Enclosures
Your outdoor living space is significant, as is your indoor living space. And, before you decide to screen a deck, you need to take some of the factors into account. Even if you don't spend long hours on the porch, you do need to make it as comfortable as possible, as it is also an important part of your living room.
The nice thing about a porch is that you can easily change or install a porch without altering the structural aspect of your house. Therefore, before you upgrade your current porch to a screened one or create a new one, you need to remember the following factors.
You've got to find out why you want to get a porch screen. The purpose of the porch will significantly decide the size and functionality of the porch. Are you going to hold guests and parties in there? Or, do you want a spot where you can spend quiet time without outside interference?
Click to call (936) 249-1665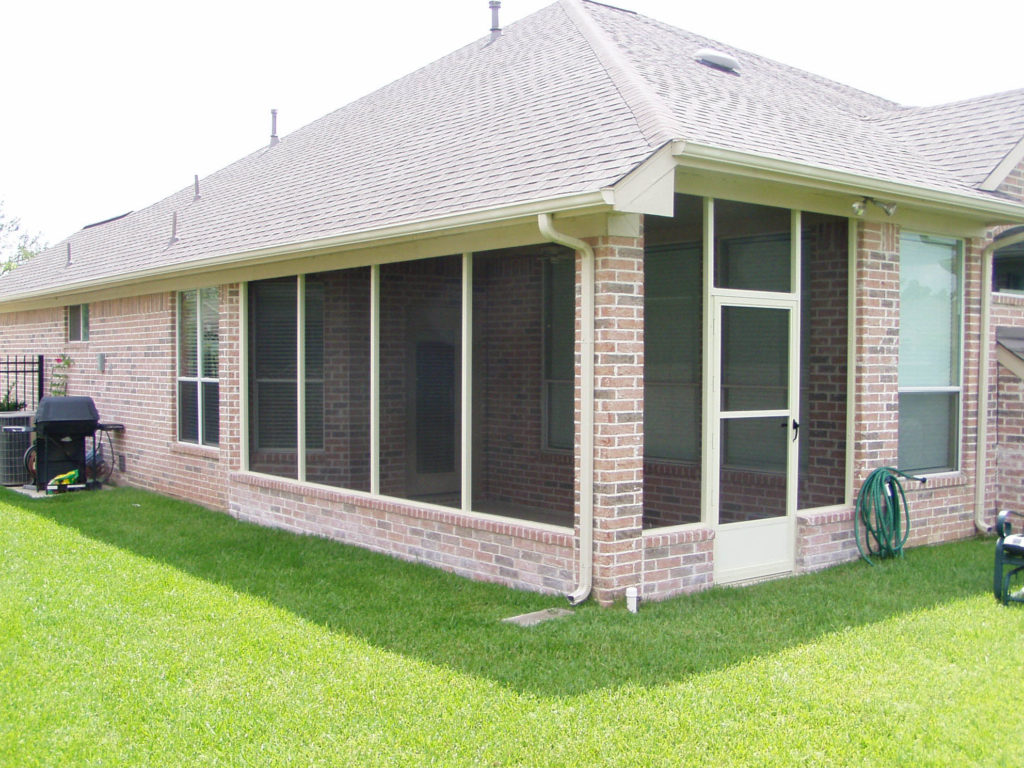 CONROE SCREENROOMS

SCREEN ENCLOSURES
If you plan to be entertaining more often than not, you need to build a porch that will be enough to allow free movement and yet give the occupants a sense of being outside. A small screened in the porch can feel confined and crowded, which beats the initial concept of creating an outdoor experience indoors.
More so, if you have children and you want them to play in the screened outdoor space, you have to make the porch wide enough to build a sense of independence and an open atmosphere that encourages them to run and play.
In addition, you may want to make use of your porch by providing outdoor activities when inside. For, e.g., you may be planning to have outdoor games on the screened porch, which, in this case, the size of the porch, comes into the picture. So, consider its function and size before screening your porch.
Click to call (936) 249-1665

Margaret Curtis
Conroe, TX

Matthew Fox
Magnolia, TX